How to Entertain Children on a Rainy Day
Rainy days are surprisingly fun and enjoyable, and kids especially enjoy playing on these days. But the downside of such beautiful days is that it is easier to fall sick and become prone to certain diseases such as; the flu, unless care is taken to prevent them. For kids in the younger age – group, they are particularly sensitive to certain kinds of germs and weather conditions, so effective measures must be taken to protect them during this time. At the same time, there are certain games and activities that are considered to be mostly fun during rainy days only. Let us explore each avenue below: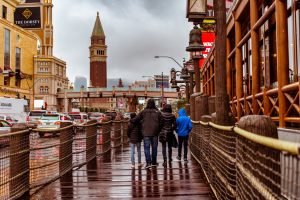 First thing to keep in mind!
Make them wear protective clothing
The first step before venturing out on any rainy day is to cover the children with thick protective clothing such as raincoats or gumboots to ensure that their bodies, heads and feet do not get wet. Make them wear a raincoat, a sweater and a head cap. Put multiple layers of clothing depending on how severe the rain is. Always check the weather forecast before taking your children out themselves or sending your full time nanny out with the children. An experienced nanny would know to check the weather stations or any application on their phone and pack protective clothing before going out for the day.
Now, onto the activities for yours and your children's enjoyment
Go out for a movie
If you are looking to escape the weather outside, then it might be time to head out to the nearest cinema and enjoy the best kid's movie of the year. It is best to keep the little ones entertained and for sure; they won't stop talking about it for a long time.
Cook and eat something great
If as a parent or caregiver you love cooking, then a rainy day is the best time to take your kids up to do some cooking! Won't you love the smell and taste of a warm cake on a rainy day. Apart from this, you can prepare special fritters and snacks with some milkshakes and smoothies and pamper you and the children all day long!
Go to a trampoline place
If you have one around you, then this activity is best done on a rainy day. Just because it is raining, does not mean the kids have to sit and waste their excess energy that is piling up. Make them jump on a trampoline and see the bubbling happiness they show! Trampoline places often have canteens or cafeterias so don't stress, you will have plenty of time to sit down and enjoy a warm beverage while the kids work up a hunger.
Go for bowling
The original game for a rainy day, ten – pin bowling is best done on a rainy day because it is one activity that can involve the entire family together. All modern bowling outlets have lanes specially built for kids, so it is rather a wholesome activity. Often, modern bowling allies will also have an option for food so your children will have no reason to go hungry.
Go for a drive
If you are tired of doing stuff just at home or indoors, you might just want to take the kids out for a drive to enjoy the rain and the beauty that imparts on everything around! A drive is best on the hilly side where everything turns green and lovely. You can also have some snacks on the way!
Visit an aquarium or a museum
The indoor places such as the historical museum and the aquarium are great places to visit when you have to do something indoors. The little ones are going to enjoy the real sea animals from fishes to sharks to sea turtles. Watch their eyes dilate in wonder! On the other hand, museums can be great fun too! There are specially designed children's museum which houses special toys from the past and the kids would love to explore that. Check out the top museums in your area and add it as a great addition to your rainy-day list. Keep an eye out on social media or local notice boards as there may be a new exhibition showcase at the city museum. These museum display may be based on something of interest to children, such as; dinosaurs, space or television! There are many topics that may draw your children to be interested in visiting a museum, you just have to keep an eye and an ear out for any type of relevant news.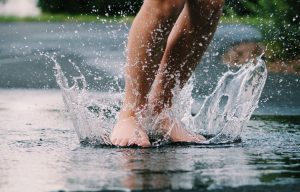 So, these were the different activities you could do with your kids on a rainy day! Whether outdoor or indoor, it is a great time to interact with kids, learn and pamper them. So, the next time it rains, don't be disappointed, instead, use the opportunity to the fullest!