Things To Buy For First Time Parents
When it's your first time around the maternity merry-go-round, your ears might already be ringing with loads of free information from more seasoned parents about all the pricey products you just can't do without. Just take a deep breath, sit back, and also read our guide to the fundamentals. We know it can be a tough time, and the information that has been flung at you from each friend and relative can be overpowering. Let's sort them out now.
The 'Need-To-Haves'
What you will want when bringing up baby depend upon your family's circumstances (e.g. would you have a car? Are you having twins?). Following is a detailed guide to the products you'll pretty much must own.
Cot or bassinet. If you are purchasing the futon mattress individually, make sure it's the right measurements for the cot and not overly soft.
Chair or pram (or a double stroller if twins are on the road).
Child automobile restraint.
Bedding — sheets, blankets and mattress shield.
Nappies — three packs of small-size disposables or two dozen modern cloth nappies.
Soft towel, face washer, baby soap or wash, cotton wool, nappy rash prevention and therapy (e.g. Sorbonne and glycerine lotion).
Breast pads — four pairs of pads that are removable, or a pack of disposables.
Cotton wool squares or wipes, baby wipes, zinc cream (for treating and preventing nappy rash), petroleum jelly.
Thermometer – possibly a probe or ear/forehead version.
Soft hairbrush and round-tipped nail scissors.
As much as eight singlets; cotton for summer, and wool/cotton mix for winter.
As much as eight nighties or onesies. Zips and pop fasteners are much simpler than buttons when it comes to nappy changes.
Onesies (or all-in-ones) keep the baby warm and prevent nappy and singlet from drifting apart. You're going to get more wear from them if you cut out the feet when the baby gets larger (but do not wait till the toes start to look squashed — little feet can be damaged quite easily).
Nighties make it easy to change a nappy when you're half asleep. Choose natural fibres wherever possible. Wool and cotton breathe better than synthetic cloth; they've very good insulating properties while allowing perspiration to evaporate, making them more comfortable next to the skin. Infants' skin can occasionally react badly when in contact with synthetic fabric (though a reaction to organic fibres can also be possible).
2 boat-neck pullovers or sweatshirts for cool days.
Three or more bunny rugs or muslin wraps.
Sunhat for summertime, or even a woolly hat for winter babies. Babies lose an enormous amount of heat from their big heads and aren't armed with very efficient body thermostats at first.
Two pairs of little socks (but not overly tight or they might hurt tie-on bootees or leggings. Children don't need shoes till they're walking. Avoid patterned socks — the looped threads on the inside can pose a risk to little feet.
Bibs are helpful and you may get plenty as gifts as these seem to have been marketed as a gift option for expecting parents. If you have to buy yourself, try to get the bigger ones from the product displays in stores. Plastic-backed ones keep the infant's clothes dry when dribbling constantly (during teething, for instance), but needs to be removed before putting to sleep. Be careful with all the strings in case you have tie-on ones.
A high chair or mobile high chair when your baby is eating solid food and sitting up unaided.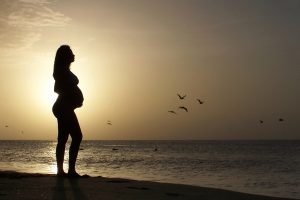 The 'Nice-To-Haves'
It's easy to get carried away with needing to offer the ideal experience for the baby — out of all the toys that can fit in the nursery, to guiltily buying every item which deals on the notion of  'if you loved your baby, you'd purchase this'. It may even come in the kind of peer pressure in a neo-natal course or parents' group — other parents might try to justify their particular spending by pressuring you into doing exactly the same. Or if something comes up last minute and you need to make prompt spendings for things like hiring an experienced nanny or paying for a doctor's fee, knowing what is essential can help you know what to expect so you can avoid the traps and make the necessary preparations.
Some of the 'want' items, or even the nice-to-haves (but by no means essential), comprise:
Playpen. Pay attention to the type of material used; welded wire mesh, although strong, might not be the safest and screams a pet playpen, rather than a baby playpen.
Change table — although this might be classed as essential if you want to protect your back.
Baby surveillance system.
Security equipment like safety gates, child-resistant locks and grabs.
Baby bathroom — you can clean your baby in the family bathtub or a sink, however, a baby bath can make the job simpler.
Baby sleeping bag.
Bouncer or rocker.
Breast pump.
If you are bottle-feeding: bottles and teats, bottle brush and sterilising equipment.
A baby purse for carrying the essentials on outings.
A unique outfit or two if the baby's on display.
Toys and amusements.
Coconut oil for massage and moisturising.
A nanny — we understand that not all parents will be able to stay at home with their baby all the time. In which case, a live-in nanny should be in your considerations list provided that you will be able to pay for the relatively high cost.
Now that you know what's essential and what is not, you can start planning and budgeting for your infant's needs — and hopefully fend off a few of the advertising and peer pressure that comes along with such a momentous lifestyle event!