How to Merge Coastal and Modern Design
Do you love the coastal vibe, but also enjoy a little bit of modernness and minimalism in your home design? Well, look no further because in this article we will go through some ways in which you can intertwine both designs styles. Here are the ways that you can have a coastal interior design along with the minimalist style.
Inviting nature in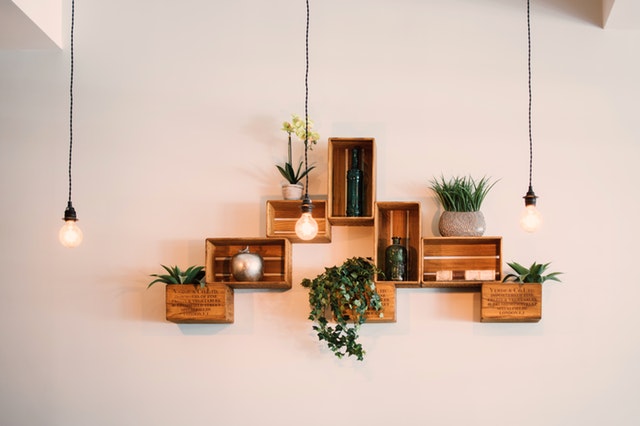 The best way to balance out the sleek lines within contemporary furniture is to add unique natural elements. In the living room, consider a custom soapstone fireplace that has horsehair sconces each side. You don't need to work exclusively with the stone you can add a Venetian plaster right above the fireplace. Thick wood stumps and shearling chairs bring in the outdoor vibe that all beach houses need. And even for your backyard, you can add some beautiful minimal and modern furniture, and then accessorise it with beach style homewares.
Don't be scared to use colour
Minimalism doesn't always mean just using white. You can use blue tones on the walls, which give a warmly seaside vibe. Another way that you can cosy up a room is to add furniture that is in shades of brown.
When you are creating your coastal interior, you can, however, use white. Still, if you don't like the blandness, you can add a soft base colour that will allow you to be more decorative with your homewares, furniture and decorations. You want to avoid creating a one-dimensional look within the home so use layers of different shades like white, beige and cream which will give you a sandy, beach style look.
Try not to get fancy with different finishes. Stay away from the gold and silver tapware and opt for matt colours that can give a feeling of softness.
You can add more dominant colours but do this via furniture and décor pieces. This will allow neutral tones to be consistent throughout the home and different spaces.
Using wood and steel
While your kitchen won't always is clean using white cabinets and steel appliances is an excellent way to maintain the minimalist design. Circa lighting pendants positioned above the island will match perfectly with the devices along with some natural stylish bar stools. Exposed beams and wood flooring will give your home the earthy context.
Get a few beachy pieces
Whether you are going for a rope lighting fixture or ocean-inspired art pieces add some drama to the understated room is the best way to decorate for the beach life. White and blue contemporary paintings will add to the beachy feel all without overwhelming the space. This type of artwork is very casual, with a touch of glamour. Apparatus light fixtures are a nautical theme, but they provide a very beachy, boho place to dine. 
Add plenty of texture
There are many different textures at the beach from driftwood to sand and water, and your home should follow through with this. You can play with pairings that you often would go towards like knitwear and wood, for example. You will be surprised by how good the most different things look together. You can add in a few larger pieces like pom-pom light fixtures coming from the ceiling and then bring in some smaller items like oak side tables.
There is no right or wrong way to decorate beachy meet minimalist but taking a few tips can help it all come together nicely. Be different and don't be afraid to play around with colours, textures and style it can be surprising what you can come up with when you use your imagination and play around with designs and different styles. Don't be afraid to research online for some extra inspiration.